Where to call : 096−385−0028 
Toll-free number : 0120−177−576 *If you are using a smartphone, you can call us with clicking here. This is toll-free.
E-mail address : info@yonetsubo-k.com
LINE:hiroto232001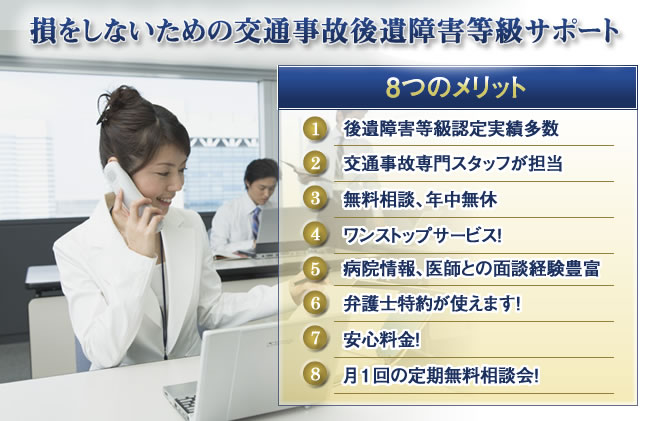 New Informations


 The total amount of consultation is 320 and that of requests is 240 as of August 2013.
In our office, the rate of certificaton of the first request and motion of objection on whiplash injury is more than 70 %.
Recently, we have several proven cases where "higher brain dysfunction grade 7", "local neurologic manifestation grade 12", "the spine distortion malfunction grade 11", "excursion limitation grade 12", "ugly scar on face grade 9" are certificated. Of course the cases of whiplash injury are included.

We have three administrative scriveners in our office. We are armed with our youth so you can expect telephone courtesy and lightness on our feet.

There is no waiting for answers! Free of charge!
*We offer meetings by 9 pm. *Advanced reservations required.

We can solve your trouble like disability pension, workers' accident, employment regarding a car accident with collaborative social security consultants and other professionals with one-stop service.

We can talk with your doctor to whom you do not feel like talking instead of you.

If you have Bengoshi Tokuyaku (Lawyer special contract) as your voluntary insurance or your family's voluntary insurance, you can consult with us without concern about expenses.

We offer reasonable price comparing to your benefit. You can get perfect written estimates and contracts.

We hold complimentary consultation meetings at fixed intervals at places where are accessible like Tsuruya Higashi Kan Parea and Shintoshin Plaza.


Our cheif and office
Hello
I am Hiroshi Yamashita administrative scrivener at Yamashita car accident administrative scrivener office.
Our principle is to offer a help to others.
We are very pleased to receive your gratitude.
We are making an effort to solve your trouble with telephone/E-mail courtesy.
Sequence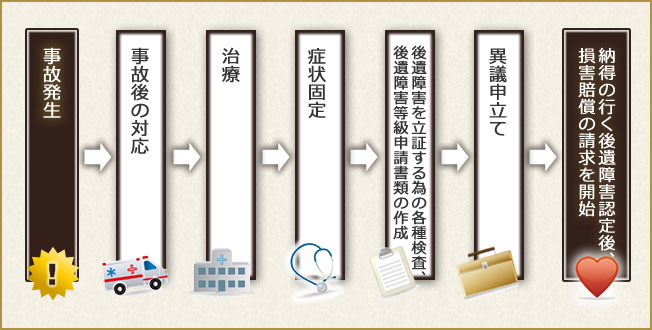 Examples of physical impediments
Head
Whole body (Front)


Whole body (Back)
Achievements & Activities
The interview article of consultation meeting

"The interview article of our consultation meeting (Kumamoto Nichinichi Shinbun).
Contents
更新情報
You can contact us from everywhere in Japan. We can deal directly with customers in all area of Kumamoto City, Kumamoto Chuouku, Kitaku, Minamiku, Yatsushiro City, Tamana City, Koushi City, Kikuchi City or the places near to Kumamoto City. Also we can accept any inquiries directly from Fukuoka, Oita, Nagasaki, Saga, Miyazaki, Kagoshima. We have collaborative administrative scriveners in Tokyo, Osaka, Fukuoka Kurume, Hakata, Kitakyushu City, Oita Oita City, Kumamoto Tamana City. So you can consult with us without going to Kumamoto.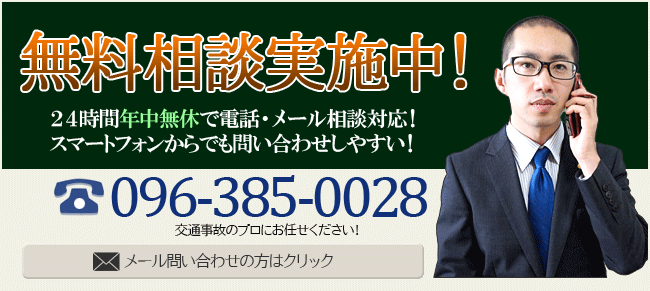 最後まで読んでいただいた方、誠にありがとうございます。最後にいいねボタンを押していただけると大変うれしいです。

トップページはこちら

各種許認可サイトはこちら

車庫・名義変更専門サイトはこちら

建設業・会社設立専門サイトはこちら

電話:096-385-0028 FAX:096-300-3022
メール:info@yonetsubo-k.com